HTML5 Product Designer - Online Solution For Your Magento 2 Shop
Power-up your Magento store with LiveArt HTML5 Online Product Designer. A designer component can be integrated into your existing Magento shop that will allow your customers to configure and customize your product online with instant proof. LiveArt HTML5 is compatible with most of the standard Magento themes, including responsive ones for tablets and smartphones.
With Magento product customizer, your customers get personalized products designed according to their needs, and you spend less time processing their design orders while saving your money.
---
The integrated LiveArt HTML5 Product Designer allows:
For Customers
Fast and friendly user interface.
Huge variety of products that can be easily customized.
Add numbers and names to create a complete uniform design.
Easy to customize on mobiles and tablets
Move and rotate the design elements with multi-touch gestures to create a perfect product design.
Colorize separate product panels and gradients.
Select one-color or multi-colored products.
Add custom text with effects and choose beloved fonts to create a trendy design.
Choose ready artwork from a big ready library or upload your own.
Save to continue the designing process later and share with friends.
For Shop Owners
Manage custom design orders in addition to existing ones.
Select available products for customization.
Develop custom pricing rules for unique product configurations. Set a specific price per color or per square unit.
Configure a rectangle or custom-shaped print area.
Allow custom-sized products such as decals, signs, or banners.
Add colorizable elements for the product.
Make the customization process easy. No more endless list of drop-downs!
Retain Magento store features like before, no reinstall required.
Add multiple product locations that can be customized - front, back, sleeve, and many others.
Fully manageable LiveArt HTML5 Designer Admin Area allows:
Manage available fonts and font styles.
Manage products available for customization.
Manage one color and multi-color artwork.
Manage custom orders and download PDF or PNG high-resolution mockups for production.
Custom Magento Solution Available
Modify look and feel of design to create unique experience for your visitors
Custom business rules and pricing
Support of complex products configuration
In partnership with


---
Client's success stories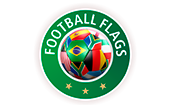 FootballFlags introduces new dedicated site for custom made football flags and banners. The company is printing flags and banners for over 14 years and all flags are printed at own premises. With new LiveArt HTML5 powered designer one can design online own banner or flag from scratch or with colorizable template from any platform including tablets and smartphones.

Stickylife offers vast variety of promotional and printable products. Utilizing a number of tools, such as sticker designer, vinyl lettering designer, button designer, key chain designer and such, it allows customers to be creative either with premade templates or huge selection of colors and sizes.

Selino
Own Custom Apparel Shop
Selino is the first custom apparel sales platform in Poland. It combines the possibility of creating an online store with assortment in both products offered by the platform (i.e., clothing and gadgets with print) along with its goods (e.g., calendars, posters, and pins).
---