HTML5 Product Designer. Integrated Into Your Favorite Ecommerce
Power-up your Magento store with LiveArt HTML5 Online Product Designer. A designer component can be integrated in a standalone application that will allow your customers to configure and customize your product online with instant proof. LiveArt HTML5 is compatible with most of the standard Magento themes including responsive ones for tablets and smartphones.
---
The integrated LiveArt HTML5 Product Designer allows shop owners
Manage custom design orders in addition to existing ones
Select available products for customization
Develop custom pricing rules for unique product configurations
Make customization process easy. No more endless list of drop-downs!
Retain Magento store features like before, no reinstall required
Fully manageable, select required modules for LiveArt management
Manage available fonts and font styles
Manage product look and feel for LiveArt and catalog
Manage one color and multicolor artwork
Manage custom orders and download SVG vector mockup for production
Custom Magento Solution Available
Modify look and feel of design to create unique experience for your visitors
Custom business rules and pricing
Support of complex products configuration
In partnership with


---
Client's success stories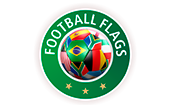 Football Flags
Custom Flags (UK)
FootballFlags introduces new dedicated site for custom made football flags and banners. The company is printing flags and banners for over 14 years and all flags are printed at own premises. With new LiveArt HTML5 powered designer one can design online own banner or flag from scratch or with colorizable template from any platform including tablets and smartphones.
---