All-in-One Online Product Designer You Can Add to Your Website
LiveArt HTML5 All-in-One Product Designer software offers unique experience for mobile users (iOS, Android), while retaining perfect functionality for desktop users as well.
---
Setup and streamline your production in a matter of minutes, regardless of product type:
Upload promotion type products with restricted canvas area: t-shirts, mugs, caps etc;
Multiple panel colored products, perfect for sport uniforms;
Resizable canvas: signs, banners, business cards, calendars and other stationery;
Irregular shaped products or with masked non-printable areas;
Setup with auto-color or hard-coded artwork;
Support different printing areas, as many as you like;
Modern HTML5 component, easy for integration and customization:
Fully responsive, works on tablets and smartphones!
Supported by most modern browsers from desktop PCs
Allows multiple gestures on tablets - move, two-finger resize and rotate
Extremely open for further support and customization
Open UI code - translate interface, modify CSS and tools. You can even add your own logic!
Ready integrations for Magento (including v2), WooCommerce, nopCommerce, Shopify
Features own admin area (based on Node.JS stack)
Add text to your custom product design:
Select font face and options: bold, italic, underline, stroke;
Multi-line adjustments: line spacing and alignment;
Fully vector effects like arc or wave
Precision adjustment for text using size fields;
Adding artwork features
Multiple file upload formats support (JPG, PNG, GIF) including vector graphics - SVG
Ability to prepare multilayer images with colorizable layers
Select artwork color and stroke for one color images
Multiple gallery categories and easy navigation
Search artwork for online design
Enable ruler and snap guides;
Save design and checkout features
Customizable order information panel. Add own positions for discount, subtotals and totals
Design summary: selected product, product color, colors used by side, list of objects
Simple sizes quantity selector
Customizable add to cart statement - add your own logic for design approval
Easy save and load design process - user enters just email
Quick save to share link to your friends
For Business Owners
Integrate with existing website or platform of your choice
Easy to customize and support, LiveArt HTML5 is open source
Support of multi-sided, multi-colored products
An All-in-One designer suitable for all decoration industries product-, sign- or printing- based.
For Developers
Easy to integrate into any shopping cart - Magento, Prestashop, OpenCart and others
REST-like API for standard integration
Easy to modify HTML/CSS UI for custom or minor change requests
Full Source Code Licenses available! Grab everything under control
---
Client's success stories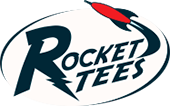 Rocket Tees
Campaigns of Personalized T-shirts (USA)
Rocket Tees gives you the ability to maximize your fundraiser's income with its easy accessibility and works hand in hand with all your favorite social media apps! So instead of the old traditional ways fundraisers work- making you responsible for keeping track of names, money, and distribution- all you need to do is click share to begin the blast off on your mission. Then sit back and watch your rocket take launch into outer space, leaving nothing but awesome shirts and big profits.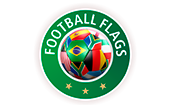 Football Flags
Custom Flags (UK)
FootballFlags introduces new dedicated site for custom made football flags and banners. The company is printing flags and banners for over 14 years and all flags are printed at own premises. With new LiveArt HTML5 powered designer one can design online own banner or flag from scratch or with colorizable template from any platform including tablets and smartphones.

StickerShark
Custom Products (USA)
StickerShark started the business in 2011 as a few college friends with the idea of creating the highest quality custom stickers in the world. With true dedication they began growing into what is now a national company selling stickers all over the world. After perfecting stickers StickerShark began printing custom shirts, canvas prints, banners, signs, posters, vehicle magnets and more. With the launch of their new website StickerShark wanted to create an easy and enjoyable experience, while delivering the highest quality printed products in the world.
---