Save Your Time With Online Product Designer. No Manual Proofs Ever!
LiveArt Product Designer software offers a unique personalization experience for mobile users while retaining perfect functionality for desktop users as well.
---
Web-to-print online designer is versatile and can be used for multiple business cases, for example:
As part of the eCommerce shop;
As a standalone software to use with your B2B customers;
In crowdfunding or teambuilding solutions;
In intranet as part of CRM system for corporate orders;
Choose the best way to collect orders according to your business needs:
Personalize blank products or edit ready templates and checkout;
Design products from scratch or use ready templates and get a quote;
Setup and streamline your printing production in a matter of minutes, regardless of product type:
Set up any product you want to be personalized and printed, even irregular-shaped;
The tool works with apparel, uniforms, promotional products, jewelry, signs, banners, business cards, and other stationery;
Multiple panel colored products, perfect for sport uniforms;
Works with most printing techniques, such as screenprinting, DTG, vinyl applique, or embroidery;
Setup with auto-color or hard-coded artwork;
Support different printing areas. Front, back, sleeve or as many as you like;
Modern HTML5 product designer, easy to integrate and customize:
Fully responsive and works on tablets and smartphones!
Supported by most modern browsers;
Extremely open for further support and customization;
Open UI code - translate interface to desired languages, modify CSS, and tools. You can even add your own logic!
Ready integrations for popular eCommerce platforms such as Magento, WooCommerce or Shopify;
Features own admin area (based on React/Node.js stack).
Add text to your custom product design:
Select font face and options: bold, italic or outline;
Multi-line adjustments: line spacing and alignment;
Fully vector effects like arc or wave;
Precision adjustment for text using size fields;
Configure the minimum and maximum of text size depending on the selected font.
Adding artwork features:
Multiple file upload formats support (JPG, PNG, GIF) including vector graphics - SVG;
Ability to prepare multilayer images with colorizable layers;
Select artwork color and stroke for one color images;
Multiple gallery categories and easy navigation;
Search artwork for online design;
Enable ruler and snap guides.
Save design and checkout features:
Customizable order information panel. Add own positions for discount, subtotals, and totals;
Design summary: selected product, product color, colors used by the side, list of objects;
Simple sizes quantity selector;
Customizable add to cart statement - add your own logic for design approval;
Easy save and load design process - user enters just email;
Quicksave to share a link to your friends.
For Business Owners
Integrate with an existing website or eCommerce platform of your choice.
Easy to customize according to your needs and support, LiveArt HTML5 user interface is open-source, easy to modify HTML and CSS.
Support of multi-sided, multi-colored products.
An All-in-One designer suitable for all decoration industries including apparel, uniform, promotional or printing.
Perfect for easy and stable order management.
Saves your time and money to streamline the orders.
For Developers
Easy to integrate into any shopping cart - Magento/Magento 2, Prestashop, OpenCart, WooCommerce, Shopify, and others.
Documented API for standard integration into your e-Commerce application.
Easy to modify HTML/CSS for custom UI/UX.
Manage the pricing, colors, fonts code via static JSON files, implement own admin panel, or use our LiveArt Control Panel.
Unrestricted Trial Package with all features and documentation included.
Deploy the designer independently or embed it into your eCommerce.
.NET, PHP, and NodeJS sample integration scripts available.
---
Client's success stories

Personalitees is a family-operated business that specialises in uniform producing and memento apparel. An important part of these are sublimation polos which could be printed with a gradient color, something that is unique for the uniform builder software.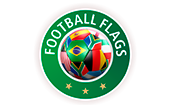 FootballFlags introduces new dedicated site for custom made football flags and banners. The company is printing flags and banners for over 14 years and all flags are printed at own premises. With new LiveArt HTML5 powered designer one can design online own banner or flag from scratch or with colorizable template from any platform including tablets and smartphones.

Stickylife offers vast variety of promotional and printable products. Utilizing a number of tools, such as sticker designer, vinyl lettering designer, button designer, key chain designer and such, it allows customers to be creative either with premade templates or huge selection of colors and sizes.
---